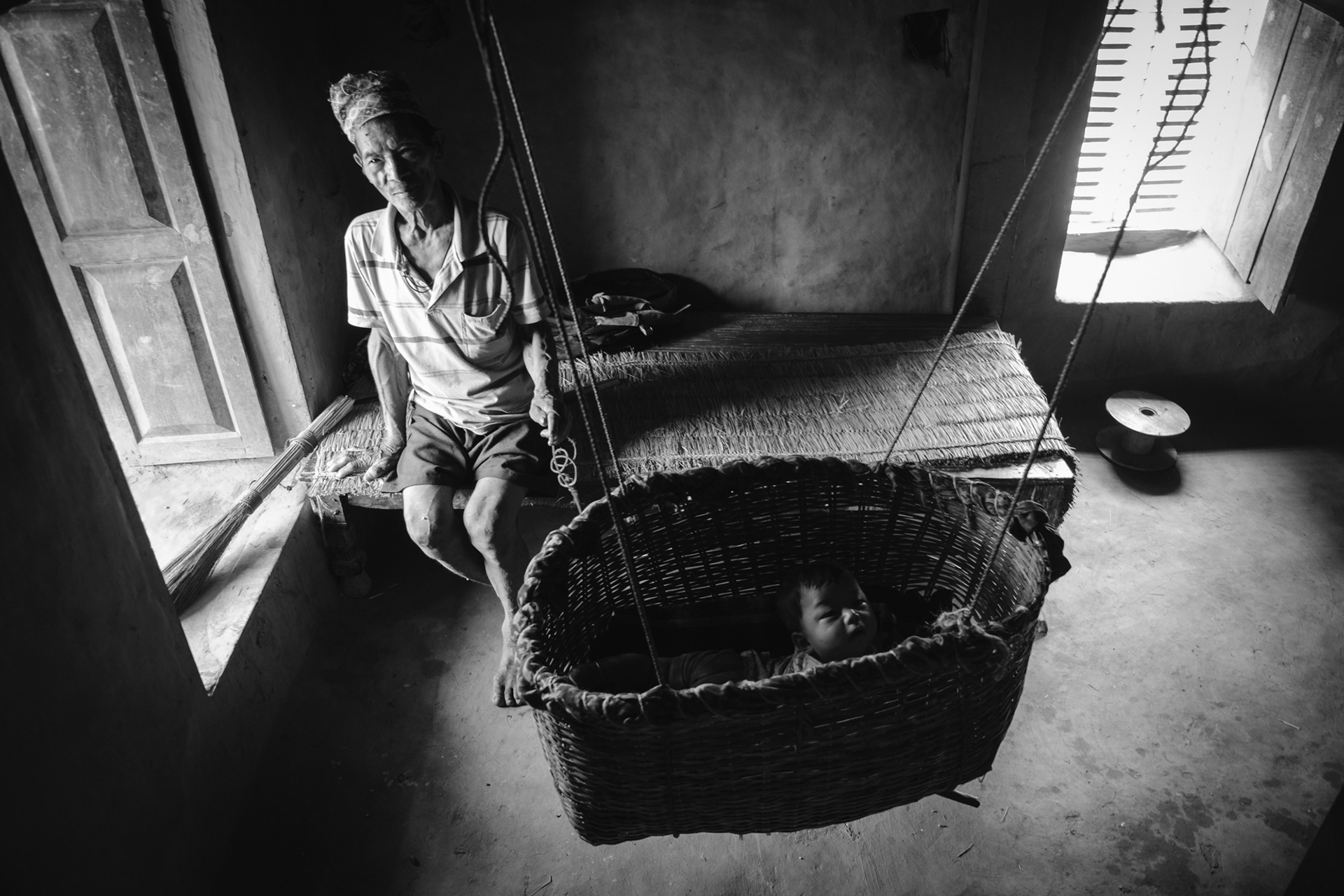 Baby basket - Version 1 
A simple farmhouse in Gadi, Nepal. 
This man is looking after his Grandson. The basket is attached to the ceiling with ropes - but note the extra piece fastened - now Granddad doesn't have to get up to rock the crib. 
Early morning prayers at a Tibetan Buddhist Monastry.
Kathmandu. 
After sustaining injuries during the 2015 Earthquakes, this man finds it hard to get work. He's now out on the streets.  
Benaulim, South Goa, India: Local fisherman preparing a net.  
 A French Neo-Teddy boy, relaxes outside a venue
Bodhgaya, Bihar, India. 
Kids gather round the neighbourhood barber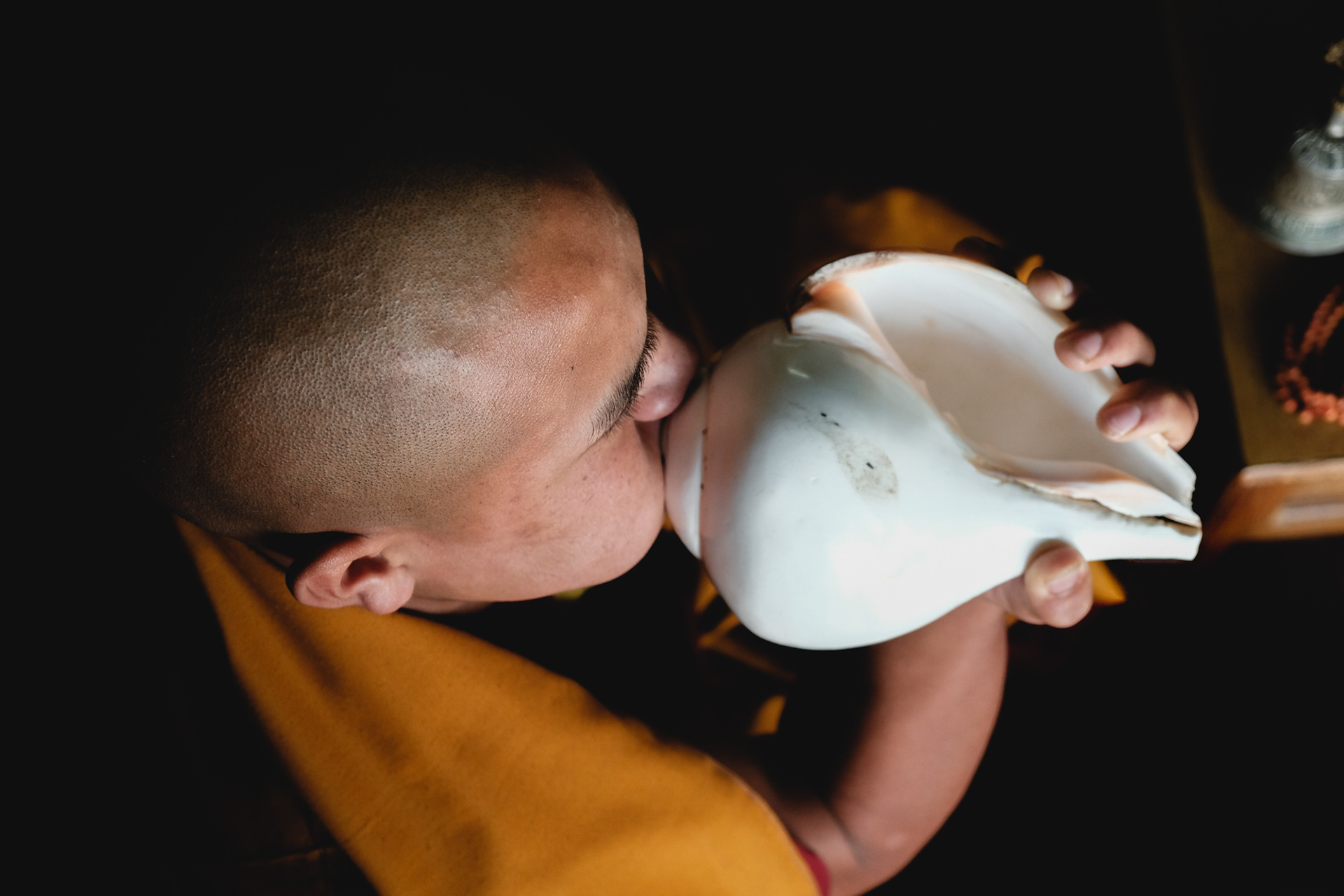 At the Jonang Monastery.
A Monk blows a Conch shell in the early hours
Gadi, Nepal. This village is having a new school built. All the digging for the foundations has been completed and now the villagers gather for a Puja to bless the project.
Simple scene, within a Kiosk, Nepal.
Hampshire, UK. 
At "Old Bones Custom Fabrication" a Workshop based in Andover. 
This Artist paints some details on the roof of a vintage mini. 
Kids at a school in Gadi, Nepal. 
Currently, the classrooms consist of four shacks. The earthquakes destroyed the previous buildings. A new school has been funded by a local NGO and construction is underway.
Bar room scene. Somewhere in India.
Shimla, India

A steel merchant accomodates a smartly dressed gentleman. 
Shimla, India.
The meat section is at the very end of the market district. This guy lives here and deals mostly with goats. 
Jonang Monastery, Shimla, India.
Up on the hill behind the Takten Phuntsok Choeling Buddhist Monastery. Here the Monks like to practise Dungchen amongst the prayer flags.
London, UK
A Twin Peaks themed Event. This girl arrives, unsure where to stand.
Baby Basket - Version 2
Gadi, Nepal
Mcleoad Ganji, Himachal Pradesh, India
Snake Charming outside the temple. Spent some time with this guy.
A Cemetery in Colva, Goa.
Goa is largely Christian but perhaps some Hindu cremations are taking place here in this particular corner of the region. At the back of this burial ground I found a pile of ashes and these remains.
A shipyard in Vasco, South Goa. 
Aboard a juggernaut of a vessel, this young recruit takes a rest on a pile of rope.
Musicians hired for a wedding, Himachel Pradesh.
Novice Monk in the kitchen at a Jongang Monastery, Himachel Pradesh.